Contact Us
Would you like more information? Please contact us, and we will be happy to answer any questions you have.
Tree Radar, Inc.
512 Ashford Road
Silver Spring, Maryland 20910 USA
Email: info@treeradar.com
International Representatives
China    DIANJIANG GROUP LIMITED
Add: Room 1510,15/F,New Commerce Centre, No 19 On Sum Street, Shatin, N.T. HONGKONG       
Tel: 852-36901586        Fax: 852-39137908 Mobile/Whatsapp : 852-61166245
www.Dianjiangtech.cn   Email: Sales@Dianjiangtech.com
www.Dianjianghk.com   Email: HongKong@Dianjiangtech.com
Shanghai Branch:
Add: Building 42, Caifuxingyuan, No.188 Maoting Rd, Chedun, Songjiang, Shanghai, 201611, China  
Tel: 86-21-37620451   Fax: 86-21-37620450
E-mail: Shanghai@Dianjiangtech.com
Beijing Branch:
Add:6A, 3 Cell,Tower C, In.Do Mansion, No.48A Zhichun Road, Haidian District, Beijing , China      
Tel:86-10-58733448  Fax:86-10-58731059
E-mail: Beijing@Dianjiangtech.com
Kunming Branch:
Add: Room1001, Building 9, Jintaiguoji, No.2411 Dianmian Ave, Wuhua District, Kunming 650106, China
Tel:86-871-65895725     Fax:86-871-65895725
E-mail: Kunming@Dianjiangtech.com
Hefei Branch:
Add: Room 210, 2nd Floor, Banqiaoli, No.39 Xinbengbu Road
Yaohai District, Hefei 230012, Anhui, China
Tel:86-551-63656691    Fax:86-551-63656697
E-mail: Hefei@Dianjiangtech.com
Xi'an Office:
Add: Room 2804, Building 2, Incity, No.33 Weiyang Road
Weiyang District, Xi'an 710016, China
MP:86-18191332677   
E-mail: Xian@Dianjiangtech.com
Studies and Solutions, Inc. / Davey
Nationwide tree preservation consulting
wetlands.com/tree-pres-conservation
Phone: 703.679.5600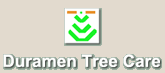 This link describes recent experience in the UK using the TRU system to discover where tree roots are located.

PBA Consulting
Bryn Gardens
Liss
GU33 7HB
Tel 01730 893460
Liss, London and Coventry

Studio Associato Planta
Via Chiesa 19, 10090 Rosta (TO)
tel. 0039 011 9541475 
fax 0039 011 9541475
www.studioplanta.it
Barnes Associates
Add: Unit 1, Foundry Yard, New Row Boroughbridge, YO51 9AX
Tel: 01423 322371
E-mail: info@barnesassociates.co.uk
www.barnesassociates.co.uk
www.treediagnostics.co.uk


Please contact TreeRadar, Inc. directly for areas not listed above.